Location:
Bordeaux
School certificate
Duration: 2 months
Taught in
English
Next available session: July 2020
The "Chocolate & Confectionery Made in France" intensive training programme is a short course for professional international candidates or beginners who have little time to train but who nevertheless wish to obtain professional qualifications.
Every year, 7.2 million tonnes of chocolate are consumed worldwide. Consumers are more and more inclined to pay more for higher quality, more ethical, more sustainable chocolate. Chocolatiers must take these considerations into account and also be committed to an eco-friendly approach.*
In this context, Institut Culinaire de France's Made in France courses are an undeniable asset for rapid employability in France and around the world.
Over the course of two months, the "Chocolate & Confectionery Made in France" training permits students to acquire essential chocolate making techniques that respect French tradition, from the reception of products to the implementation of recipes.
Pace of Study
Structured around several specific modules, the intensive training programme "Chocolate & Confectionery Made in France" allows students to be trained in the different stages of chocolate making—tempering, moulding, coating, creation of ganache and praline—to make delicious individual chocolates and chocolate bars. An introduction to moulding and coating is part of the course.
The student is also trained to follow hygiene, traceability and food safety standards. They will also learn about different types of packaging in order to sell the finished products.
Course advantages 
High-end facilities: one chocolate-confectionery lab, fully equipped with material made in France, accommodating up to 16 students at a time, with ergonomic work stations facilitating exchanges between students and chef-instructors, state-of-the-art equipment and high-quality ingredients
Intensive training: seven hours of classes per day in the lab
Motivated and acclaimed teaching staff
Cross-curricular teaching (hygiene and food safety) enabling students to become experienced and autonomous professionals
Groups adapted to the level of the student's experience: beginner or advanced
Possibility to undertake a professional work placement 
Candidates/requirements
International professional or novice candidates
Beginners or experts
*Sources: Planétoscope.com
Classes
Practical classes on making chocolates and confectionery
Signature demo (surprise guest chef)
A range of excursions and presentations (chocolatiers-confectioners, local farms, etc.)
Optional work placement at a chocolatier-confectioner of the trainee's choice and/or from the school's list
Theoretical and practical knowledge
Tempering chocolate: chocolate tempering methods, for making moulds and making commercial structures
Chocolate confectionery: hand dipping techniques and filling for making ganache, pralines, marzipan, etc.
Confectionery: French pink pralines, nougat, caramels, berlingots, etc.
Creative chocolate pieces: cutting chocolate, spraying subjects, modelling, etc.
Chocolate decorations: elaborate chocolate decorating techniques
Chocolate-based pastries: modern desserts and pies, cakes
Chocolate-based ice-cream and buffet food: desserts and ice-lollies made with chocolate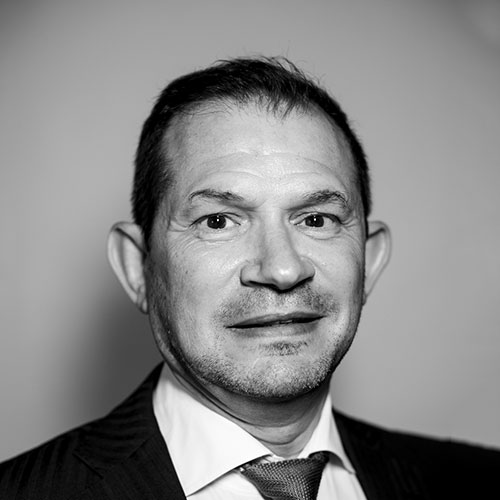 Zakari Benkhadra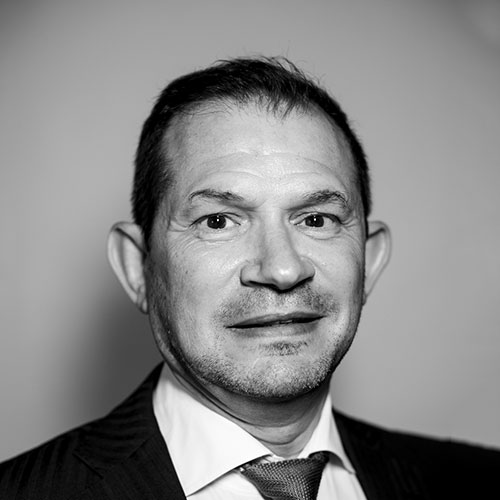 A graduate of Assas and Georgetown University (Washington), Zakari Benkhadra has worked for internationally renowned companies such as Générale des Eaux, Vivendi and Unibail-Rodamco. In 2007, Alain Ducasse entrusted Zakari with the general management of his education division, which included ENSP - École Nationale Supérieure de Pâtisserie. He created the first CAP professional retraining qualification in Pastry in French and English, followed by the first Bachelor's course as well as various intensive short bilingual programmes. In 2018, thanks to his collaborations with the greatest chefs, he founded the Salon de la Pâtisserie in Paris.
---
Kyung Ran Baccon
World Pastry Championship silver-medallist (SIGEP Rimini 2012), finalist Pastry Meilleur Ouvrier de France (Best Artisan of France) in 2015, trained in fine arts and sculpture in South Korea, graduated with a CAP, BP, BM in pastry with honors from INBP in Rouen. Kyung Ran Baccon has worked as a pastry sous-chef for Joël Robuchon's two Michelin-starred restaurants in Las Vegas, has been an instructor in major hotels and a consultant to several international companies (in Saudi Arabia, South Korea and China).
---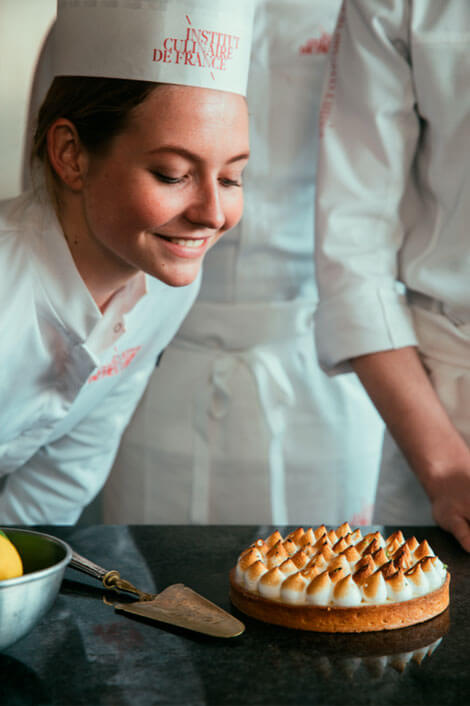 Requirements
This program is open to candidates with strong motivation and to people with previous work experience (job seekers, those changing careers...).
Applications
An application request must be made through the website. Within the next 48 hours, the candidate will receive an invitation for an interview, either in person or video-conference (Skype). The candidate will be informed about the results following the interview.
Admissions
A registration form will be sent to successful applicants. The form must be filled and returned to Institut Culinaire de France within 30 days, along with required documentation.
Visa application
Once his admission is confirmed, the candidate will be issued an acceptance letter. This letter is required for his visa application in the French consulate in the applicant's respective country. According to French law, any stay longer than 90 days requires a long-term visa. However, depending on his nationality, a visa may be required for any length of stay. This procedure might take a considerable amount of time. Therefore, we advise the future students to start their visa application upon the receipt of their acceptance letter.