Location:
Bordeaux
Multidisciplinary training
Duration: 6 months + 2-month work placement
Taught in
100% French or 100% English
Next start date: March 2022
The Professional certificate aims to train professionals to master the techniques of French pastry and confectionary arts. Thanks to an intensive pace in the laboratory, this six-month training course covers all specialities in depth: pastry, bakery, chocolate, confectionery and ice cream making. International graduates are then able to work with local products using French techniques. Students also learn the rules and know-how of the profession.
The Professional certificate enables students to master the culinary techniques specific to French confectionary arts in six months. This short, intensive and leading training is based on teaching rooted in laboratory practice—six to seven hours a day, supervised by highly technically skilled chefs.
Students are in professional immersion during exclusive masterclasses with major chefs and Meilleurs Ouvriers de France (such as Pierre Hermé, Johanna Le Pape and Jean-Thomas Schneider). Educational visits are also organised to the professional world and local producers in a renowned gastronomic and wine-growing region of Bordeaux.
Pace of study
The course consists of two three-month modules. During the first three months, students acquire basic confectionary arts techniques. These bases will then be used to integrate the "advanced" module where they will reach a very high technical level and will approach culinary design, decoration and showpieces and more.
An optional eight-week work placement completes the training, which is a real asset for better mastering the profession and preparing for entry into the professional world.
The course is taught in French and translated live into English by an interpreter present in the room. All course materials are bilingual.
Course advantages
Multidisciplinary training: students master the techniques of pastry making, baking, chocolate making, confectionery, ice-cream making
High-end facilities: 16 students maximum per lab, ergonomic work stations facilitating exchanges between students and chef-instructors, state-of-the-art equipment and high-quality ingredients
Intensive training: six to seven hours of classes per day in the lab
Motivated and acclaimed teaching staff
Cross-curricular teaching (design, quality process, hygiene) enabling students to become experienced and autonomous professionals of their time
Two-month optional work placement
School certificate presented by Pierre Hermé, President of the Institut Culinaire de France Teaching Committee
Candidates/requirements
Students (over 18 years of age) with a baccalaureate level or equivalent
Theoretical & practical knowledge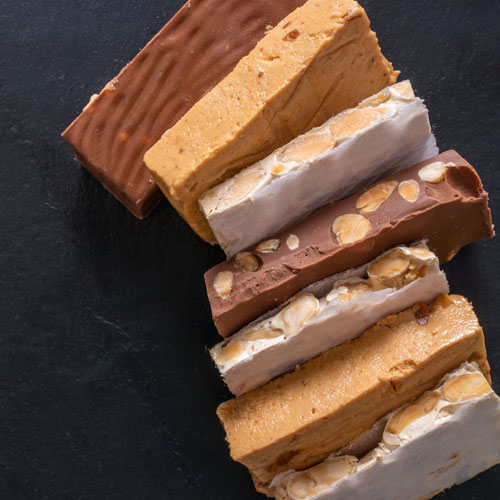 Product manufacturing

Beginners course (3 months): Traditional and modern pies (shortcrust, sweet shortcrust, sweet pastries, apple pie, lemon tart, fresh fruit tarts, flan, etc.), choux pastry (eclairs, religieuse cream puffs, Paris-Brest, praline, etc.), puff pastry (millefeuille, apple turnovers, jalousie pastry, Saint-honoré, etc.), traditional and modern desserts and small cakes (charlotte, opera, black forest, strawberry cream cake, etc.), petits fours and cakes (biscuits, madeleines, financiers, macarons, lemon cake, etc.), introduction to chocolate-confectionery (chocolate confectionery, mendiants, truffles, French pink pralines, nougat, etc.), introduction to ice-cream and sorbet (milk ice-cream, fruit sorbet, ice-cream, etc.), breads and pastries (baguettes, speciality breads, rolled puff pastries, etc.)
Advanced course (3 months): Plated desserts (fruit, ganache, chocolate, ice-cream, sugar, coulis, flocking, etc.), modern tarts (fruit, citrus fruit, chocolate, biscuits, pastries, meringue, cream, mousse, etc.), modern desserts and small cakes (fruit, dried fruit, chocolate, etc.), chocolate and confectionery (chocolate range, ganache, pralines, caramels, etc.), ice-cream and ice sculpture (frozen logs, frozen desserts, sculpture), showpieces – croquembouche (artistic pieces, croquembouches), breads and pastries (traditional bread, speciality bread, traditional and prestige pastries, deli products, etc.), savoury products (canapés, toasts, quiches, savoury tarts, puff pastries, mini-sandwiches, etc.)

Production/Manufacturing: kneading, rubbing in, lining, piped lettering, topping, fondant icing, caramelisation, flocking, folding, rolling, piping, modelling, baking, cake arranging, decorating, sculpting, moulding and turning out, tabling, adding water or flour to dough, conducting fermentations, dividing and shaping dough pieces, forming various shaped dough pieces, multiple scoring, putting in the oven, selling, etc.
Maintenance and safety: cleaning and disinfecting premises, equipment and materials, checking the correct operation of equipment and safety devices
Quality control: checking the conformity of raw materials and products throughout the manufacturing process, checking weights and quantities, checking the appearance of finished products
Technology: the world of pastry, the sensory and artistic approach, professional vocabulary, personnel and workstations, premises and equipment, raw materials, hygiene and food safety
Applied arts and artistic knowledge
Damien Julia
Damien Julia has worked for many gourmet restaurants including those at the Intercontinental Hotel in Geneva, the Grand Hotel in Paris, the Crillon, the Hilton Arc de Triomphe and even the QE2 cruise ship. After graduating with a professional qualification in catering from the Louis Darmanté Hotel School in Capbreton and a degree in hotel management from the University of Brighton in England, he moved abroad several times before returning to France and entering the world of training. He began teaching at CFA Médéric in Paris before becoming Director of Le Cordon Bleu Paris school in 2010 and then of the ateliers Ferrière at Ecole Ferrière in 2015. Finally, in 2016 he took advantage of his diverse experience and set up his own company, Education and Culinary Arts Consulting, which provides market research on the evolution of culinary training.
---
Kyung Ran Baccon
World Pastry Championship silver-medallist (SIGEP Rimini 2012), finalist Pastry Meilleur Ouvrier de France (Best Artisan of France) in 2015, trained in fine arts and sculpture in South Korea, graduated with a CAP, BP, BM in pastry with honors from INBP in Rouen. Kyung Ran Baccon has worked as a pastry sous-chef for Joël Robuchon's two Michelin-starred restaurants in Las Vegas, has been an instructor in major hotels and a consultant to several international companies (in Saudi Arabia, South Korea and China).
---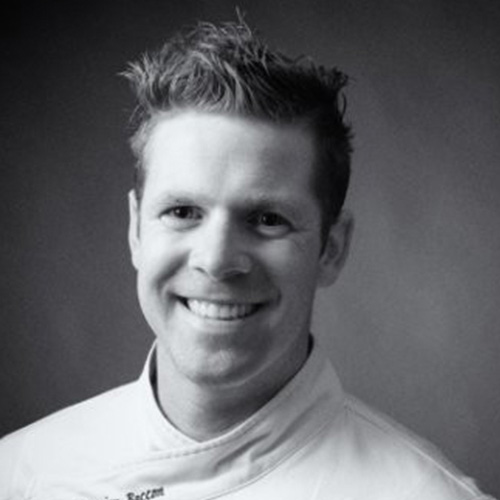 Damien Baccon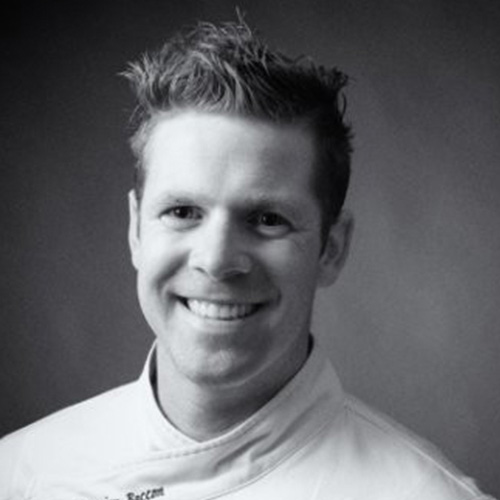 Born into a family of bakers for four generations, Damien Baccon trained in baking at INBP. He worked for Joël Robuchon's Michelin-starred restaurants in Las Vegas and then worked as an international consultant in China and the Middle East. He then turned his hand to teaching at ENSP alongside Jean-Marc Guillot, Meilleur Ouvrier de France (Best Artisan of France) in 1997 and World Pastry Champion in 1993. He is now a bakery consultant mainly in Asia and Europe and is a member of the Ambassadeur du Pain association.
---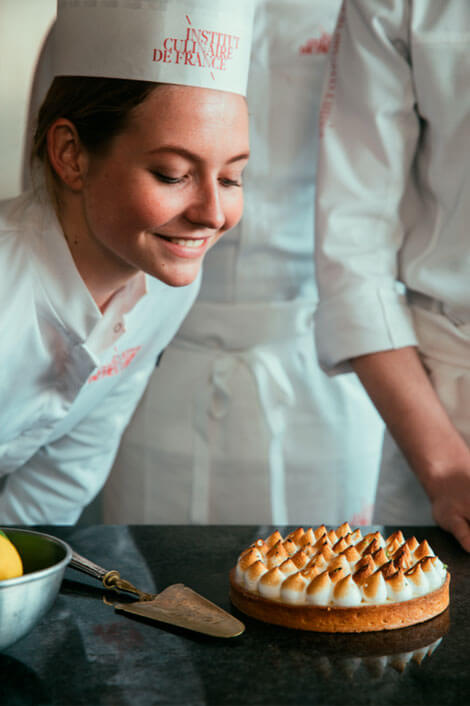 Requirements
This programme is for candidates over 18 years of age holding a high school diploma or equivalent.
Fees
€18,800 per session
Applications
An application request must be made through the website. Within the next 48 hours, the candidate will receive an invitation for an interview, either in person or via video-conference. This enables the candidate's motivation and level of English to be evaluated. Basic knowledge of French is necessary for the course.
The candidate will be informed of the outcome in the days following the interview.
Enrollment
A registration form will be sent to successful applicants. This must be completed and returned to Institut Culinaire de France along with the requested documents within 30 days.
Visa application
Once your enrollment has been confirmed, you will receive an enrollment confirmation letter. This document is necessary to request your visa from the French consulate in your country. According to French law, any stay of a duration exceeding 90 days requires a long-term visa. However, for some nationalities, a visa may be required for any length of stay. This procedure might take a considerable amount of time. As such, we advise students to start their visa application upon receipt of their acceptance letter.