Location:
Bordeaux
Graduation School diploma
Duration: 5 months + 2-month internship
Taught in
English
The international "Chocolate & Confectionery Made in France" program is geared towards professional chocolate and confectionary chefs and students seeking additional training at different levels (Beginners, Intermediate and Advanced). This program is also suitable for people seeking career changes.
This 2-month program is a unique opportunity to train with the best professional chocolatiers and confectioners. It allows students to draw inspiration from the skills and know-how of some of the biggest names in French chocolate making and confectionery, and to quickly gain a thorough understanding about how chocolates are produced and sold.
Structured in specifc modules, the program covers traditional French artisan techniques for chocolate making, along with receiving ingredient deliveries and executing recipes. Our students also learn how to comply with health, safety, and traceability standards.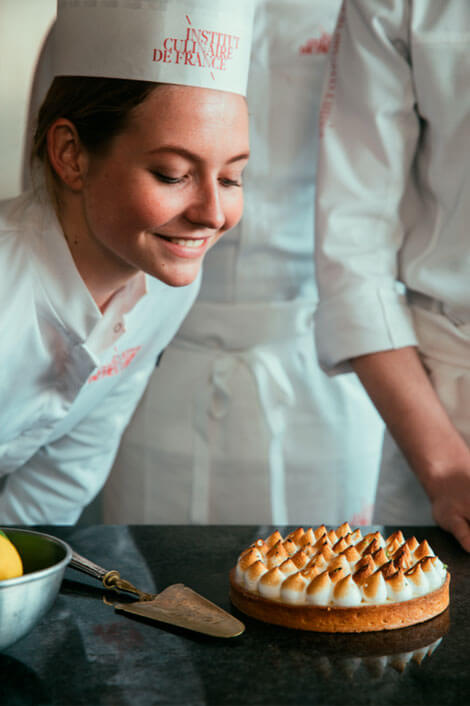 Requirements
This program is open to candidates with strong motivation and to people with previous work experience (job seekers, those changing careers...).
Applications
An application request must be made through the website. Within the next 48 hours, the candidate will receive an invitation for an interview, either in person or video-conference (Skype). The candidate will be informed about the results following the interview.
Admissions
A registration form will be sent to successful applicants. The form must be filled and returned to Institut Culinaire de France within 30 days, along with required documentation.
Visa application
Once his admission is confirmed, the candidate will be issued an acceptance letter. This letter is required for his visa application in the French consulate in the applicant's respective country. According to French law, any stay longer than 90 days requires a long-term visa. However, depending on his nationality, a visa may be required for any length of stay. This procedure might take a considerable amount of time. Therefore, we advise the future students to start their visa application upon the receipt of their acceptance letter.