Location:
Bordeaux
Bachelor's degree
Duration: Three years including five months of work placement/year
Taught in
100% French or 100% English
Next Start date: October 2022
The BA Pastry & Entrepreneurship programme is designed to train ambitious entrepreneurs in the fields of pastry, while building on the strengths of the Galileo Global Education Group, which includes many renowned schools in the intersecting fields of management, marketing, creation, communication and interpersonal skills.
The programme includes a core curriculum during the first 2 years and a specialisation during the 3rd year in pastry.
This original programme includes not only the mastering of production but also marketing, economics and business management, in order to train autonomous entrepreneurs in all areas of the confectionery arts.
The course also teaches students nutritional aspects and dietary balance, and makes them aware of the challenges of sustainable development: organic produce, energy management, waste management, short supply chains, fair trade, etc.
In addition to this, students are encouraged to incorporate high-quality service right from the production stage: customer reception, customer information, sales support, tasting of new recipes, customer loyalty, etc.
Throughout their training, students are put in real-life professional situations as pastry chefs. They are thus required to design their product line, its packaging, its price line, the design of the shop and the promotion of their product ranges while complying with legislation. They are also required to design and implement print and digital communication tools (social media management, management of communication media and customer relations).
Students are in professional immersion during vivas and exclusive masterclasses with major pastry chefs and Meilleurs Ouvriers de France (such as Pierre Hermé, Johanna Le Pape, Jean-Thomas Schneider). Educational excursions are also organised within the professional world and to local producers, in a renowned gastronomic and wine-growing region in Bordeaux. In addition, each year they must complete a five-month work placement in a company. This is a real asset helping students to master the profession and prepare their entry into the professional world.
Pace of study
The training takes place over three years, including a five-month work placement each year. This experience within a business is a real asset helping students to better master the profession and prepare their entry into the professional world.
The course can be followed in French or English, translated live by an interpreter present in the room.
Course advantages
Multidisciplinary training: students master the techniques of pastry making, baking, chocolate making, confectionery, ice-cream making
High-end facilities: 16 students maximum per lab, ergonomic work stations facilitating exchanges between students and chefs, high-quality ingredients and state-of-the-art equipment (all cooking equipment, with thermal insulation, has been selected from the French company Pavailler's professional range; the freezing, rapid cooling, conservation and fermentation equipment comes from the manufacturer Hengel's professional range; and the stainless steel fixtures have been selected from the range by French company PV Labo Concept, located in Burgundy).
Intensive training: six to seven hours of classes per day in the lab
Motivated and professionally acclaimed teaching staff
Cross-curricular teaching (management, marketing, law, hygiene, culture) enabling students to become autonomous professionals
Work placement for five months per year
Bachelor's degree from the Institut Culinaire de France awarded by Pierre Hermé, Chairman of the Teaching Committee
Candidates/requirements
Admission in 1st year: Students (over 18 years of age) with a baccalaureate level or equivalent.
Admission in 3rd year: Students with a 2-year degree or a Bachelor's degree in Management.
Theoretical & practical knowledge
Product manufacturing: cakes, dough, creams, sugar baking, breads, pastries, chocolate, ganache, confectionery, decorations, sorbets, ice-cream, frozen desserts, etc. 
Business management: accounting, legal basics, competition and consumer law, marketing, sales techniques, business economics, statistics, office automation (software), languages, written and oral expression skills
Quality control: checking the conformity of raw materials and products throughout the manufacturing process, checking weights and quantities, checking the appearance of finished products
Technology: the working environment, staff, premises and equipment, raw materials, hygiene and food safety
Culture: history of French gastronomy, regional specialities, evolution of tastes and customs
Damien Julia
Damien Julia has worked for many gourmet restaurants including those at the Intercontinental Hotel in Geneva, the Grand Hotel in Paris, the Crillon, the Hilton Arc de Triomphe and even the QE2 cruise ship. After graduating with a professional qualification in catering from the Louis Darmanté Hotel School in Capbreton and a degree in hotel management from the University of Brighton in England, he moved abroad several times before returning to France and entering the world of training. He began teaching at CFA Médéric in Paris before becoming Director of Le Cordon Bleu Paris school in 2010 and then of the ateliers Ferrière at Ecole Ferrière in 2015. Finally, in 2016 he took advantage of his diverse experience and set up his own company, Education and Culinary Arts Consulting, which provides market research on the evolution of culinary training.
---
Kyung Ran Baccon
World Pastry Championship silver-medallist (SIGEP Rimini 2012), finalist Pastry Meilleur Ouvrier de France (Best Artisan of France) in 2015, trained in fine arts and sculpture in South Korea, graduated with a CAP, BP, BM in pastry with honors from INBP in Rouen. Kyung Ran Baccon has worked as a pastry sous-chef for Joël Robuchon's two Michelin-starred restaurants in Las Vegas, has been an instructor in major hotels and a consultant to several international companies (in Saudi Arabia, South Korea and China).
---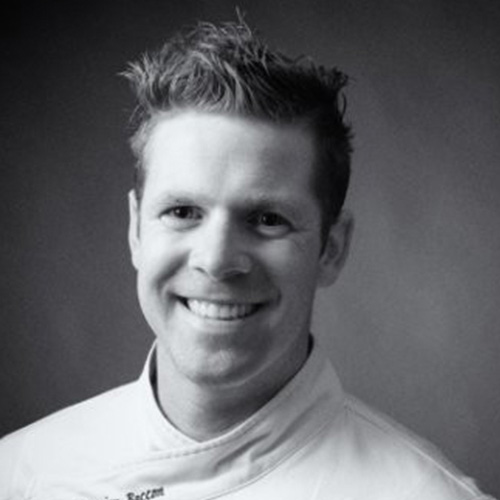 Damien Baccon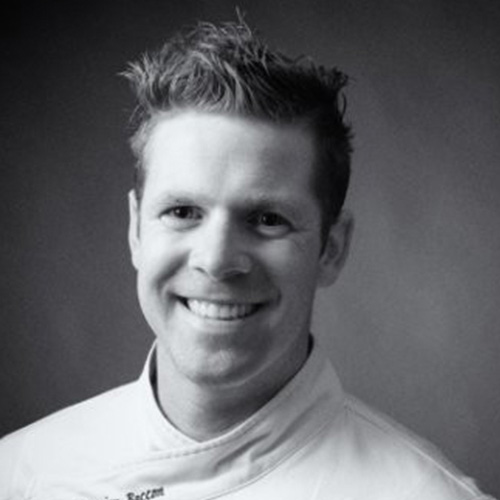 Born into a family of bakers for four generations, Damien Baccon trained in baking at INBP. He worked for Joël Robuchon's Michelin-starred restaurants in Las Vegas and then worked as an international consultant in China and the Middle East. He then turned his hand to teaching at ENSP alongside Jean-Marc Guillot, Meilleur Ouvrier de France (Best Artisan of France) in 1997 and World Pastry Champion in 1993. He is now a bakery consultant mainly in Asia and Europe and is a member of the Ambassadeur du Pain association.
---
Candidates/requirements
This programme is open to all motivated candidates over 18 years of age with baccalaureate-level qualifications.
Fees
€9,900/year
Admissions procedure
Candidates should request an admissions interview via the website. An appointment time will be offered within 48 hours and the interview can be conducted by Skype. This enables the candidate's motivation to be assessed and their level of English to be tested if they wish to join the English-speaking programme. A basic knowledge of French is necessary for the course. Candidates will be informed of the admissions decision in the days following their interview.
Enrollment
An enrollment form will then be sent to successful candidates. This should be completed and returned to the Institut Culinaire de France with the required documents within one month.