With a teaching team made up of experts in the confectionery arts, the school provides excellent training and prepares future culinary entrepreneurs to meet the demands of their profession and the challenges of tomorrow's pastry-making. This educational commitment is supported by its academic board, chaired by the internationally renowned pastry chef Pierre Hermé. Find out more about the members of the Academic Board and the four main areas of study that will guide the Institut Culinaire de France's teaching.
Institut Culinaire de France relies on a unique educational approach, through cross-disciplinary teaching that aims at a double expertise, entrepreneurial and culinary.
To support this approach, the academic board is made up of recognised experts in the field of the confectionary arts. Culinary entrepreneurs or renowned chefs, the members of the board, like Institut Culinaire de France's chefs, have both field experience and educational skills. Accustomed to international teaching, in universities or on other campuses, they develop innovative modules to prepare for the reality of a changing world.
Our ambition, with Institut Culinaire de France's academic board, is to prepare our students for the evolution of our profession. Expectations are changing, pastry-making is transforming and the Chefs of tomorrow must be ready to adapt to this new way of addressing demand.
The members of the Academic Board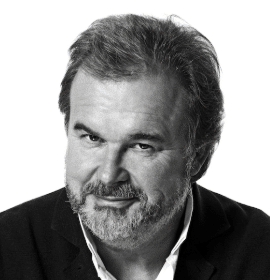 Pierre Hermé
Chairman of the Education Committee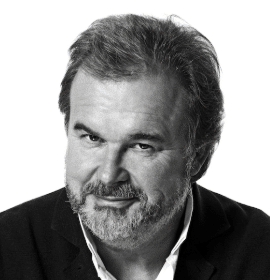 Trained by the famous pastry chef Gaston Lenôtre, Pierre Hermé is appointed head pastry chef at Fauchon after ten years of apprenticeship. He soon receives numerous distinctions: Gault et Millau's award for best chocolate cake (1987), Gold Medal of the Académie du chocolat (1996), nomination for "pastry chef of the year" (1996), winner of France's 10 best chocolate makers by the Club des Croqueurs de Chocolat (1997), voted "the world's Best Pastry Chef" by the World's 50 Best restaurants (2016). He founds Maison Pierre Hermé in 1997 and opens his first store in Tokyo. His first book "Desserts by Pierre Hermé", published in the United States, contributes to make him a world-famous personality. In 2002, he opens his first parisian store. He has now 58 all around the world.
---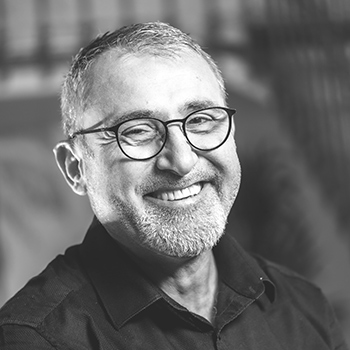 Damien Julia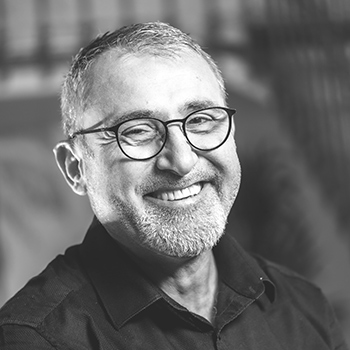 Damien Julia has worked for numerous gastronomic restaurants, including those of the Intercontinental Hotel in Geneva, the Grand Hotel in Paris, the Crillon, the Hilton Arc de Triomphe and even the Queen Elizabeth II cruise ship. After obtaining a CAP in catering at the Lycée hôtelier Louis Darmanté in Capbreton and a degree in hotel management at the University of Brighton in England, he moved abroad several times before returning to France and entering the world of education. He began teaching at the CFA Médéric in Paris before taking over the management of Le Cordon Bleu in Paris in 2010 and then the Ferrière workshops at the Ferrière School in 2015. Finally, he put his various experiences to good use and created his company Education and Culinary Arts Consulting in 2016, which offers market studies on the evolution of culinary training.
---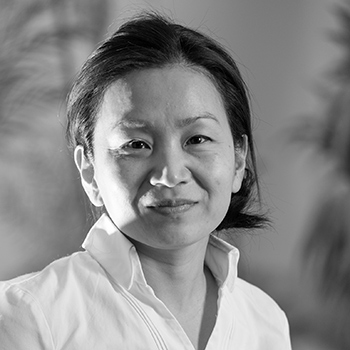 Kyung Ran Baccon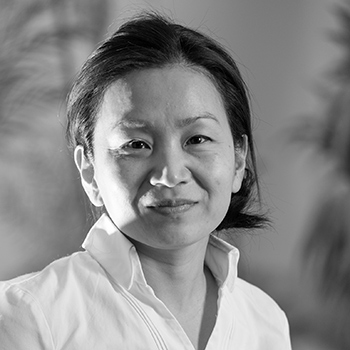 World Pastry Championship silver-medallist (SIGEP Rimini 2012), finalist Pastry Meilleur Ouvrier de France (Best Artisan of France) in 2015, trained in fine arts and sculpture in South Korea, graduated with a CAP, BP, BM in pastry with honors from INBP in Rouen. Kyung Ran Baccon has worked as a pastry sous-chef for Joël Robuchon's two Michelin-starred restaurants in Las Vegas, has been an instructor in major hotels and a consultant to several international companies (in Saudi Arabia, South Korea and China).
---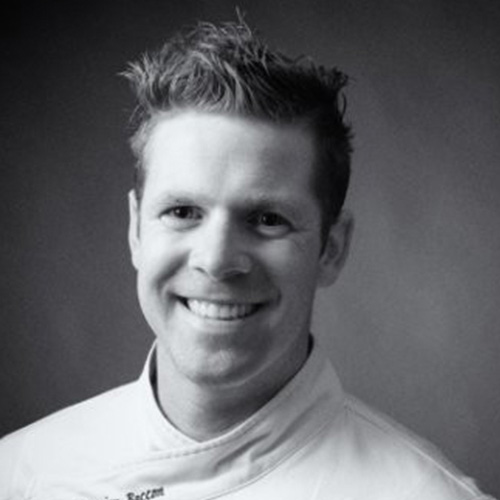 Damien Baccon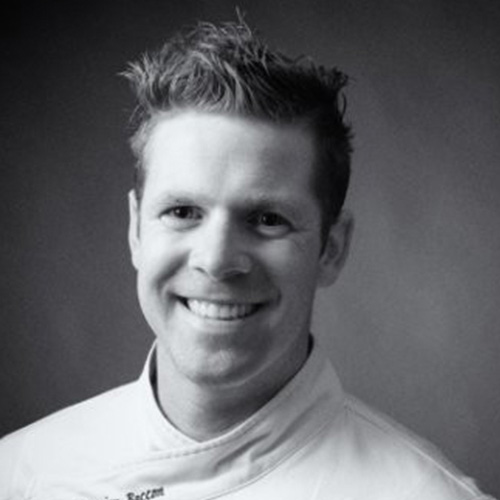 Born into a family of bakers for four generations, Damien Baccon trained in baking at INBP. He worked for Joël Robuchon's Michelin-starred restaurants in Las Vegas and then worked as an international consultant in China and the Middle East. He then turned his hand to teaching at ENSP alongside Jean-Marc Guillot, Meilleur Ouvrier de France (Best Artisan of France) in 1997 and World Pastry Champion in 1993. He is now a bakery consultant mainly in Asia and Europe and is a member of the Ambassadeur du Pain association.
---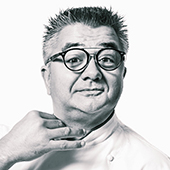 Frédéric Bau
Pastry chef, Creative Director of Maison Valrhona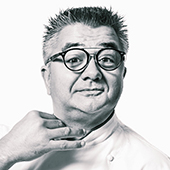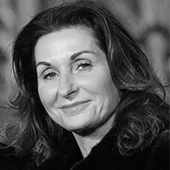 Valérie Hermé
Expert in education and pedagogy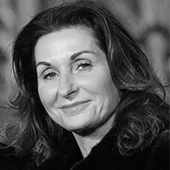 Thierry Hahn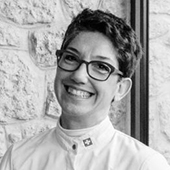 Anne Fahmy
Bordeaux city elected official, in charge of nutrition – professional cook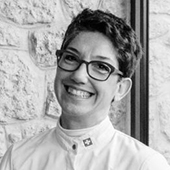 Focus on the pastry of tomorrow
Institut Culinaire de France's teachings will be guided by 4 main themes of the pastry of tomorrow.
The reasoned pastry, gluttony and balance finally reconciled
In pastry-making, eggs, sugar and fat have always been considered as the necessary ingredients for a recipe for pleasure. However, in recent years, we have seen the emergence of a reflection on a more reasoned pastry.
Today, wellbeing and health are invited into the delicacy to reconcile these often opposed notions. If the trend is towards de-sugaring and lightening, how can we arouse the same emotion without compromising on texture or flavour?
Responsible pastry, combining pleasure and sustainability
Behind an activity as innocuous as pastry-making lies a whole series of choices that impact our environment and therefore our quality of life. From the choice of raw materials to the consumption of energy, the pastry shop of tomorrow must commit itself to a role that preserves the environmental and social balance.
It is necessary today to pass on this awareness to future culinary entrepreneurs. Tomorrow's chefs must join a responsible movement that integrates an ecological dimension, without forgetting that of pleasure.
Paying attention to sourcing, sustainable agriculture, the carbon impact generated by the choices made in the kitchen or the methods used by suppliers, are all reflexes to have in order to get closer to responsible pastry-making.
Vegan pastry, a new continent to explore
The keystone of pastry-making, animal ingredients add flavour and bind textures together. Eggs, butter, milk... they are present in almost all recipes.
However, consumers are now looking for plant-based alternatives to meet their quest for a healthier diet. The pastry industry can support this trend by rethinking its recipes to adapt them to these new expectations.
Boutique pastry and restaurant desserts, the friendly brothers
Considered antagonistic, boutique pastry and restaurant desserts are coming together to offer new horizons for tomorrow's pastry.
Since the two specialities do not meet the same challenges, they can mutually enrich each other. While boutique pastry must be practical, easy to transport and store, restaurant desserts can free themselves from these constraints to respond to a flow logic offering an immediate capacity for interactivity.
By offering a cross-view between boutique and restaurant, future culinary entrepreneurs can thus take advantage of each expertise to invent new tasting experiences.
The areas of work defined with the board therefore prepare today's apprentices for the pastry-making of tomorrow, whether it be sustainable, responsible, vegan or technically innovative. Our profession has a role to play as an actor in the transition and pastry-making must be in phase with current issues, while preserving its essence of taste and delicacy. These are real creative opportunities that need to be considered as an in-depth reflection, to prepare professionals for this change that seems obvious.