Institut Culinaire de France is a private higher education school training in the fields of French cooking, pastry and baking.
Thanks to the transversality of its teaching and the quality of its practice in laboratories, the institute trains all its students in the same educational triptych: high-level technical mastery, creative sense and the affirmation of an entrepreneurial posture.
Bakery / Pastry School
2020: The First Institut Culinaire de France Sweet Arts School Opens in Bordeaux - France
Discover our courses!
24 September 2019
Interview with Gaël Clavière, head pastry chef at the Hôtel de Matignon
At the age of 14, Gaël Clavière dreamt of becoming a baker. At 18, he went to Paris on a short trip and never left. Today, and for the last 14 years, "The Dalí of Pastry" as he is known—thanks to his handlebar moustache and surreal creations—works at the Hôtel de Matignon, the official...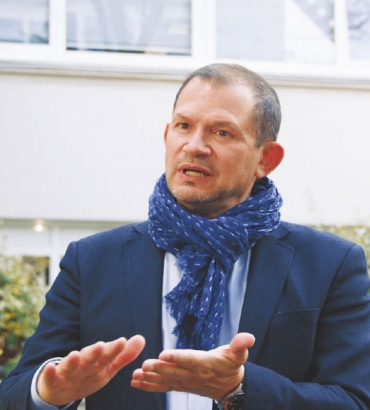 27 May 2019
Interview with Zakari Benkhadra
Growing up, Zakari Benkhadra experimented with family recipes; today he is at the helm of Institut Culinaire de France. Ambitious, demanding and sometimes quite talkative but always passionate, he is surrounded by the greatest chefs and has learnt from their experiences. Today, by accepting the...