Institut Culinaire de France is a private higher education school training in the fields of French cooking, pastry and baking.
Thanks to the transversality of its teaching and the quality of its practice in laboratories, the institute trains all its students in the same educational triptych: high-level technical mastery, creative sense and the affirmation of an entrepreneurial posture.
It's happening right now!
Pierre Hermé is appointed Chairman of the Education Committee at Institut Culinaire de France
More!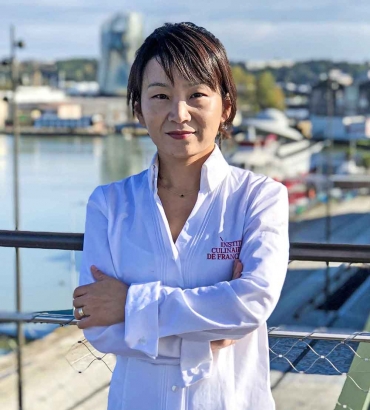 13 November 2019
Kyung Ran Baccon: "It takes a strong mindset to become a pastry chef"
Vice-world champion in pastry and semi-finalist of the 2015 Meilleur Ouvrier de France Pastry competition, Kyung Ran Baccon is a true globetrotter. Originally from South Korea, she has worked in Saudi Arabia, Las Vegas and Seoul. Today, she is Executive Pastry Chef at Institut Culinaire de...