Location:
Bordeaux
/
Duration: 2 months
Taught in
100% French or 100% English
Date: From July 2022
Institut Culinaire de France offers a 2-month intensive course during the summer. It revolves around 4 specialities: pastry, bakery, chocolate and ice-cream. During these 2 months, participants are in complete professional immersion with 7 hours a day in the laboratory.
Kyung-Ran Baccon, Executive Pastry Chef at Institut Culinaire de France and World Pastry Championship silver-medallist, and Pierre Hermé, Chairman of the Education Committee, have put together an intensive programme covering the best French techniques for classical and modern confectionery arts in pastry, bakery, chocolate and ice-cream. Participants will use premium products exclusively.
The course can be followed in French or English, translated live by an interpreter present in the room.
Participants receive a school certificate at the end of the course.
Pace of study
280hrs of practical work / 35hrs a week.
Course advantages
Multidisciplinary training: students master the techniques of pastry making, baking, chocolate making, confectionery, ice-cream making
High-end facilities: 16 students maximum per lab, ergonomic work stations facilitating exchanges between students and chef-instructors, state-of-the-art equipment and high-quality ingredients
Intensive training: 7 hours of classes per day in the lab
Motivated and acclaimed teaching staff
Cross-curricular teaching (design, quality process, hygiene) enabling students to become experienced and autonomous professionals of their time
Programme created with Pierre Hermé, President of the Institut Culinaire de France Teaching Committee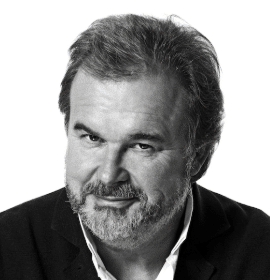 Pierre Hermé
Chairman of the Education Committee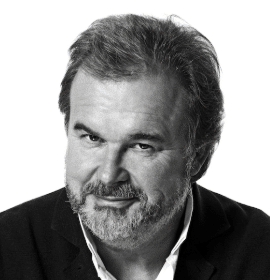 Trained by the famous pastry chef Gaston Lenôtre, Pierre Hermé is appointed head pastry chef at Fauchon after ten years of apprenticeship. He soon receives numerous distinctions: Gault et Millau's award for best chocolate cake (1987), Gold Medal of the Académie du chocolat (1996), nomination for "pastry chef of the year" (1996), winner of France's 10 best chocolate makers by the Club des Croqueurs de Chocolat (1997), voted "the world's Best Pastry Chef" by the World's 50 Best restaurants (2016). He founds Maison Pierre Hermé in 1997 and opens his first store in Tokyo. His first book "Desserts by Pierre Hermé", published in the United States, contributes to make him a world-famous personality. In 2002, he opens his first parisian store. He has now 58 all around the world.
---
Kyung Ran Baccon
World Pastry Championship silver-medallist (SIGEP Rimini 2012), finalist Pastry Meilleur Ouvrier de France (Best Artisan of France) in 2015, trained in fine arts and sculpture in South Korea, graduated with a CAP, BP, BM in pastry with honors from INBP in Rouen. Kyung Ran Baccon has worked as a pastry sous-chef for Joël Robuchon's two Michelin-starred restaurants in Las Vegas, has been an instructor in major hotels and a consultant to several international companies (in Saudi Arabia, South Korea and China).
---
Damien Julia
Damien Julia has worked for many gourmet restaurants including those at the Intercontinental Hotel in Geneva, the Grand Hotel in Paris, the Crillon, the Hilton Arc de Triomphe and even the QE2 cruise ship. After graduating with a professional qualification in catering from the Louis Darmanté Hotel School in Capbreton and a degree in hotel management from the University of Brighton in England, he moved abroad several times before returning to France and entering the world of training. He began teaching at CFA Médéric in Paris before becoming Director of Le Cordon Bleu Paris school in 2010 and then of the ateliers Ferrière at Ecole Ferrière in 2015. Finally, in 2016 he took advantage of his diverse experience and set up his own company, Education and Culinary Arts Consulting, which provides market research on the evolution of culinary training.
---
Requirements
This programme is for candidates over 18 years of age holding a high school diploma or equivalent.
Fees
€ 6,150
Applications
An application request must be made through the website. Within the next 48 hours, the candidate will receive an invitation for an interview, either in person or via video-conference. This enables the candidate's motivation to be evaluated. The candidate will be informed of the outcome in the days following the interview.
Enrollment
A registration form will be sent to successful applicants. This must be completed and returned to Institut Culinaire de France along with the requested documents within 30 days.