Location:
Bordeaux
Bachelor's degree
Duration: 3 years
Taught in
100% French or 100% English
Next available session: January 2021
The "Bakery & Business" Bachelor's will train ambitious entrepreneurs in the Bakery / Snacking industry.
This innovative program is a oneof-a-kind: its curriculum includes both in-depth knowledge of high-quality bread production and also a solid foundation in nutrition and dietary balance.
The program also raises students' awareness of sustainable development: organic products, energy and waste management, short supply chains, fair trade... Furthermore, students are encouraged to take a full-cycle approach: when first thinking about their choice of bread varieties, snacks and pastries, they will also have to plan how to provide a high quality service, considering customer information, promotional materials (flyers, iconography, packaging, etc.), new recipe tastings, communication with customers, and more.
Renowned professional bakers regularly provide master-classes and participate in juries, which allows our students to be in contact with the best in the industry. Students will also complete a 5-month hands-on internship each year which provides them with deeper knowledge and eases their transition into the professional baking world.
Course advantages
Location in a city known for its gastronomy and the quality of its local products
High-end facilities: two baking labs, entirely equipped with material made in France, hosting up to 16 students at a time, ergonomically designed to facilitate exchanges between students and chef-instructors
Intensive training: 7 hours of classes per day in the lab
Motivated and acclaimed teaching staff
Cross-curricular teaching (management, design, marketing, dietetics, hygiene) enabling students to become experienced and autonomous professionals of their time
Work placement in a company
Classes
Intensive practical laboratory training (300h/year)
Marketing / Management (in partnership with ESG business schools): to forge and sharpen your entrepreneurial skills
Nutrition and health: to target the nutritional balance of culinary creations
Biochemistry: to know and identify the properties of a food and keep all its flavor
Culinary design (in partnership with LISAA school of design): for the ultimate search for visual and taste beauty
Digital training (in partnership with Digital Campus): to master social networks and improve the projection capacity of the taste experience
History of gastronomy: for the transmission of the French culinary tradition
Design / styling: for monitoring trends and highlighting products
Foreign languages: for the international ambitions of the artisans of tomorrow
Soft skills (in partnership with Cours Florent): to enrich students' relational skills
Company internships (280h/year)
Theoretical & practical knowledge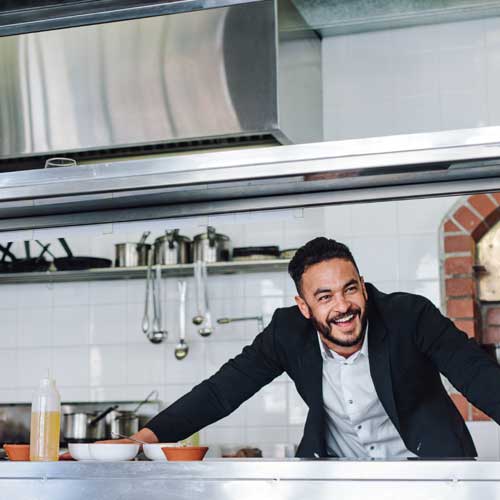 Development of practical skills

: supply, receipt of goods, detecting quantitative and qualitative anomalies, storage

Production/Manufacturing

: putting a workstation in place, calculating raw materials, implementing various methods of kneading, weighing and shaping, monitoring various fermentation methods, putting in the oven and controlling cooking and cooling, identifying defects and presenting products for sale

Baking and other products

: French sourdough, wholemeal bread and rye bread, making rolled puff pastry products, croissants, chocolate croissants, two-colour breads, making leavened dough products, pain au lait, brioche, pastries, etc.

Maintenance and safety

: cleaning and disinfecting premises, equipment and materials, checking the correct operation of equipment and safety devices

Quality control

: checking the conformity of raw materials and products throughout the manufacturing process, checking weights and quantities, checking the appearance of finished products

Technology

: history of baking, professional vocabulary, personnel and workstations, equipment, organisation methods, supply, preservation methods and inventory management

Raw materials

: manufacturing techniques and finished products, sensory education, hygiene and food safety

Know-how

: organising, kneading, adding water or flour to dough, conducting fermentations, dividing and shaping dough pieces, forming various shaped dough pieces, multiple scoring, putting in the oven using a baking mat and spatula, managing cooking and cooling, selling and displaying products for sale
Damien Julia
Damien Julia has worked for many gourmet restaurants including those at the Intercontinental Hotel in Geneva, the Grand Hotel in Paris, the Crillon, the Hilton Arc de Triomphe and even the QE2 cruise ship. After graduating with a professional qualification in catering from the Louis Darmanté Hotel School in Capbreton and a degree in hotel management from the University of Brighton in England, he moved abroad several times before returning to France and entering the world of training. He began teaching at CFA Médéric in Paris before becoming Director of Le Cordon Bleu Paris school in 2010 and then of the ateliers Ferrière at Ecole Ferrière in 2015. Finally, in 2016 he took advantage of his diverse experience and set up his own company, Education and Culinary Arts Consulting, which provides market research on the evolution of culinary training.
---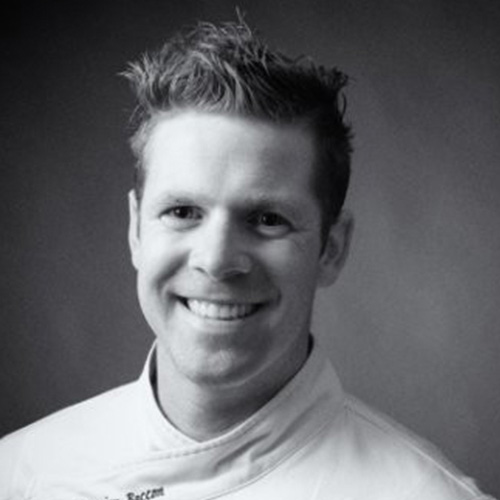 Damien Baccon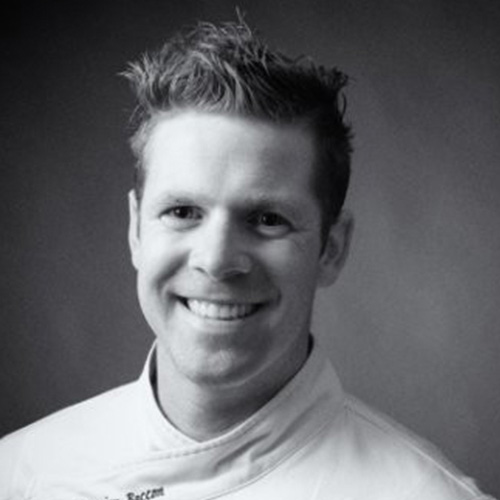 Born into a family of bakers for four generations, Damien Baccon trained in baking at INBP. He worked for Joël Robuchon's Michelin-starred restaurants in Las Vegas and then worked as an international consultant in China and the Middle East. He then turned his hand to teaching at ENSP alongside Jean-Marc Guillot, Meilleur Ouvrier de France (Best Artisan of France) in 1997 and World Pastry Champion in 1993. He is now a bakery consultant mainly in Asia and Europe and is a member of the Ambassadeur du Pain association.
---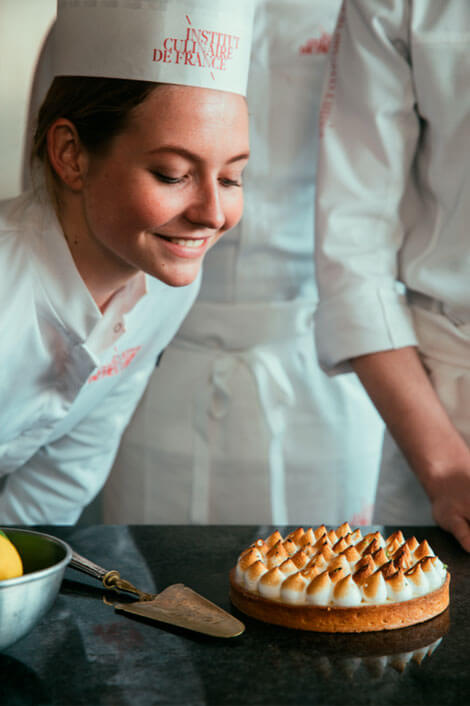 Requirements
This program is open to candidates with strong motivation and to people with previous work experience (job seekers, those changing careers...).
Applications
An application request must be made through the website. Within the next 48 hours, the candidate will receive an invitation for an interview, either in person or via video-conference. This enables the candidate's motivation and level of English to be evaluated. Basic knowledge of French is necessary for the course. The candidate will be informed of the outcome in the days following the interview.
Fees
€9,900 per annum
Enrollment
A registration form will be sent to successful applicants. This must be completed and returned to Institut Culinaire de France along with the requested documents within 30 days.
Visa application
Once your enrollment has been confirmed, you will receive an enrollment confirmation letter. This document is necessary to request your visa from the French consulate in your country. According to French law, any stay of a duration exceeding 90 days requires a long-term visa. However, for some nationalities, a visa may be required for any length of stay. This procedure might take a considerable amount of time. As such, we advise students to start their visa application upon receipt of their acceptance letter.