Location:
Bordeaux
School certificate
Duration: 6 months + 2-month internship
Taught in
100% French or 100% English
Next available session: January 2021
France is a country that both makes and buys pastries. Pastry chefs travel around the world to present their creations.
Thirty percent of French people eat a pastry once or twice a week. Forty-eight percent of pastries are eaten on special occasions such as weddings, birthdays or parties. On average, French people spend 350 euros a year per household on pastries.*
Within this positive context, Institut Culinaire de France facilitates access to the profession which constitutes a considerable pool of jobs.
This training is aimed at those with no previous pastry experience. The teaching implemented combines technique with rigour and excellence, to ensure students find employment quickly and effectively, and to also offer them the possibility to establish or take over a cake shop and bring their individual identity to it.
Pace of Study
The training implemented in this six-month programme is an English and an innovative version of the traditional French Foundation program (CAP- Certificate of Professional Competence) a vocational qualification. Trainees are immersed in intensive practice every day (seven hours per day in the lab) and coached by talented chef-instructors who encourage them to give it their best.
The course is supplemented by visits from renowned pastry chefs (master pastry chefs, Meilleurs Ouvriers de France pastry chefs) who contribute to candidates' success in the final exam.
Course advantages 
High-end facilities: 16 students maximum per lab, ergonomic work stations facilitating exchanges between students and chef-instructors, state-of-the-art equipment and high-quality ingredients
Intensive training: seven hours of classes per day in the lab
Motivated and acclaimed teaching staff
Cross-curricular teaching (management, food design, nutrition, hygiene) enabling each student to become an experienced and autonomous professional of their time
Two-month obligatory work placement with an artisan
Candidates/requirements
Jobseekers
Career switchers
Students
*Sources: OpinionWay/Salon de la Pâtisserie, Institut Supérieur Des Métiers study.
Courses
Intensive practical training in the lab (490 hours)
Pastry technology (48 hours)
Applied technology in the lab (72 hours)
Applied sciences related to production (24 hours)
Communications (24 hours)
Business knowledge (40 hours)
Environmental Health and Safety (PSE) and First Aid (SST) (36 hours)
Applied Arts (20 hours)
Professional work placement (280 hours)
Theoretical and practical knowledge 
Choux pastry: eclairs, religieuse cream puffs, Saint-honoré, Paris-Brest, Salombo, etc.
Traditional and modern pies: shortcrust pastry, sweet shortcrust pastry, sweet pastry, apple pie, pear tart, lemon tart, chocolate pie, etc.
Puff pastry: turning methods, millefeuille, savoury pancakes, apple turnovers, savoury petit fours, etc.
Traditional and modern desserts and small cakes: charlotte, opera, black forest, strawberry cream cake, etc.
Petit fours and cakes: biscuits, madeleines, financiers, macarons, lemon cakes, etc.
Pastries: croissants, couques, brioches, babas, navette biscuits, etc.
Introduction to chocolate making: tempering, decorating, etc.
Introduction to ice-cream making: mixing, churning, etc.
Introduction to bread making: speciality breads, flavoured breads, traditional breads, etc.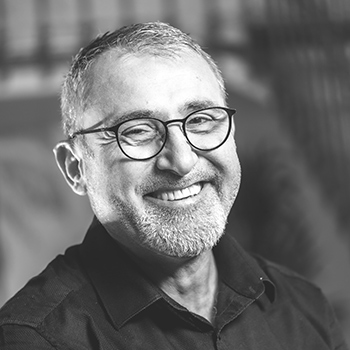 Damien Julia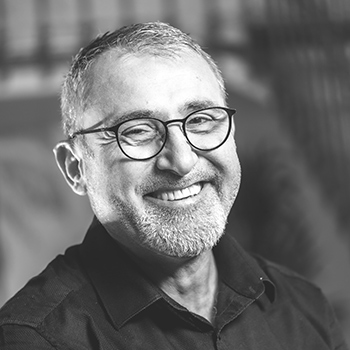 Damien Julia has worked for many gourmet restaurants including those at the Intercontinental Hotel in Geneva, the Grand Hotel in Paris, the Crillon, the Hilton Arc de Triomphe and even the QE2 cruise ship. After graduating with a professional qualification in catering from the Louis Darmanté Hotel School in Capbreton and a degree in hotel management from the University of Brighton in England, he moved abroad several times before returning to France and entering the world of training. He began teaching at CFA Médéric in Paris before becoming Director of Le Cordon Bleu Paris school in 2010 and then of the ateliers Ferrière at Ecole Ferrière in 2015. Finally, in 2016 he took advantage of his diverse experience and set up his own company, Education and Culinary Arts Consulting, which provides market research on the evolution of culinary training.
---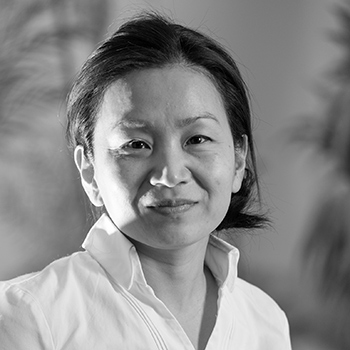 Kyung Ran Baccon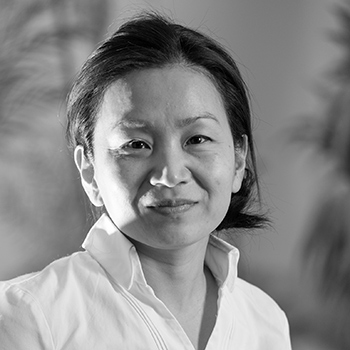 World Pastry Championship silver-medallist (SIGEP Rimini 2012), finalist Pastry Meilleur Ouvrier de France (Best Artisan of France) in 2015, trained in fine arts and sculpture in South Korea, graduated with a CAP, BP, BM in pastry with honors from INBP in Rouen. Kyung Ran Baccon has worked as a pastry sous-chef for Joël Robuchon's two Michelin-starred restaurants in Las Vegas, has been an instructor in major hotels and a consultant to several international companies (in Saudi Arabia, South Korea and China).
---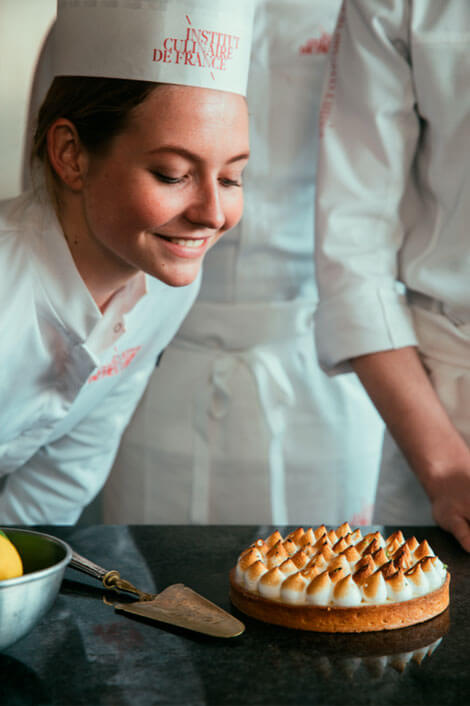 Requirements
This program is open to candidates with strong motivation and to people with previous work experience (job seekers, those changing careers...).
Applications
An application request must be made through the website. Within the next 48 hours, the candidate will receive an invitation for an interview, either in person or via video-conference. This enables the candidate's motivation and level of English to be evaluated. Basic knowledge of French is necessary for the course. The candidate will be informed of the outcome in the days following the interview.
Fees
€18,300 per session
Enrollment
A registration form will be sent to successful applicants. This must be completed and returned to Institut Culinaire de France along with the requested documents within 30 days.
Visa application
Once your enrollment has been confirmed, you will receive an enrollment confirmation letter. This document is necessary to request your visa from the French consulate in your country. According to French law, any stay of a duration exceeding 90 days requires a long-term visa. However, for some nationalities, a visa may be required for any length of stay. This procedure might take a considerable amount of time. As such, we advise students to start their visa application upon receipt of their acceptance letter.